Improving Lives With Free Legal Advocacy

Make a difference for San Diegans in need and support our work in the fight against poverty and injustice
HOW YOUR DONATION HELPS OUR CLIENTS
Your financial support has a direct impact on the people we serve

Providing access to essential health services
Preventing homelessness
Offering protection from housing discrimination
Ensuring that families have food on the table
Protecting survivors and their children from domestic violence, sexual assault, and trafficking
Ways to donate

With a variety of tax-deductible donation methods, your efforts can change the lives of those who need help in your community
Donate online

Donate to LASSD online using a credit card or PayPal. You can make a one-time donation or set up a monthly contribution.
Gregory Evans Knoll Legacy Fund
To honor Greg's legacy, our Board of Directors has established the Gregory Evans Knoll Legacy Fund.
Send a donation
via mail

To send a contribution in the mail, make checks payable to Legal Aid Society of San Diego and send to the following address:
Executive Management Office
Legal Aid Society of San Diego
110 South Euclid Avenue
San Diego, CA 92114
Donate stocks or appreciated securities

Donating appreciated stock - or other securities that you have held for at least a year - offers multiple benefits. This type of contribution allows you to take an income deduction for the current value of the stock, as well as avoid capital gains. For more information, please contact our Development Director, Lorena Slomanson at:
Lorena Slomanson, Esq.,
Director of Development
(619) 471-2656
LorenaS@lassd.org
Employer matching gift program

Double the impact of your gift by asking your employer to match it! Many San Diego companies offer matching gift programs. Contact your human resources director to find out about your company's program.
Reach out to your HR department to make a donation.
Planned giving donations

Leave a legacy of justice. Remembering Legal Aid in your will or estate plan can help change lives for generations to come. Learn more about leaving a bequest or gift from a retirement plan or life insurance policy.
For more information, please contact our Development Director Lorena Slomanson at:
Lorena Slomanson, Esq.,
Director of Development
(619) 471-2656
LorenaS@lassd.org
Make a Cy Pres donation

LASSD is a worthy and unique recipient of cy pres funds. We provide free legal assistance to the poor throughout San Diego County.
LASSD qualifies for and regularly receives cy pres funds in a variety of consumer protection cases including but not limited to: smokeless tobacco, unfair business practices lenders, unfair car dealership and manufacturer claims and practices, and banks' unfair and illegal policies and services." LASSD continually qualifies for these types of awards due to its own robust consumer protection practice.
LASSD addresses the most pressing legal needs of the poor in San Diego County:
Preserving the Home: Working to avoid homelessness and preserve and expand affordable housing by enforcing housing laws and regulations. Defending all low income unlawful detainer defendants desiring representation in the San Diego Superior Court.
Support for Families: Providing restraining orders for domestic violence victims, and representing custodial parents to maintain their family structure, to escape abuse and create a safe and stable environment for themselves and their families.
Maintaining Economic Stability: Helping consumers protect themselves by representing them in cases involving: debt collection violations, fair debt collection practices, unfair and deceptive advertising of financial products and services, automobile repair and repossession, and many types of consumer contracts as well as representation in federal tax disputes.
Safety, Stability and Health: Helping individuals and families access essential health care services and insurance coverage through the Affordable Care Act.
Populations with Special Vulnerabilities: Providing families, trafficking and crime victims, and those suffering domestic violence information and representation for immigration; providing security net services such as obtaining General Relief and SSI and/or SSDI benefits for qualified clients who have no source of income or impairments that prevent them from any gainful employment.
Please consider LASSD when making your recommendations for cy pres distributions. For additional information, please contact:
Lorena Slomanson, Esq.,
Director of Development
(619) 471-2656
LorenaS@lassd.org
Your contribution is tax-deductible for the sole benefit of the Legal Aid Society of San Diego, Inc., a 501(c)(3) tax-exempt corporation and its programs.
Pursuant to Public Law 104-135, Legal Aid Society of San Diego, Inc. is required to notify all contributors and potential contributors that no funds received by Legal Aid Society may be expended for an activity prohibited by Legal Services Corporation Act 42 U.S.C. 2996 et seq. or by Public Law 104-134.
Make a difference in more ways than one

All efforts of those in our community to support LASSD help improve the lives of our clients
Volunteer with us

Our efforts would not be possible without assistance from attorneys, law students, and other volunteers. Increase your community involvement and explore the various flexible volunteer opportunities we offer.
Attend an event

Legal Aid in the News

The Legal Aid Society of San Diego Mourns the Passing of its Longtime Executive Director, Gregory Evans Knoll
San Diego's proposed renter protections would slightly exceed current statewide law
By Richard Allyn, CBS 8, April 19, 2023
The Risks Of Energy Efficient Loans
By Amita Sharma, KPBS Midday Edition, November 28, 2018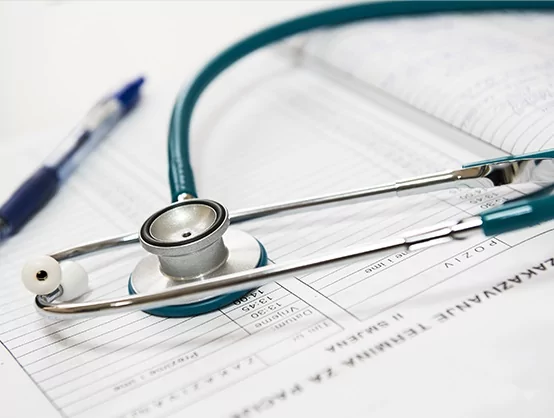 Computer glitches and human error still causing insurance headaches for Californians
By By Bernard J. Wolfson, Kaiser Health News, June 2, 2022