About Legal Aid Society of San Diego

The Legal Aid Society of San Diego (LASSD) is a nonprofit law firm that provides free legal services to lower income San Diego residents.  The firm is funded by the government (City, County, State and Federal), as well as endowments and charities.  The services we provide are determined by our Board of Directors, which is made up of local client eligible persons and local attorneys.  
Our Consumer Center for Health Education and Advocacy is a stand-alone project that specializes in health law, health care access and education.
We are committed to improving the lives of our clients.  Our lawyers maintain expertise by specializing in only one area of practice.  They are committed to staying up to date on all of the latest laws and approaches to our clients' problems.
Our attorneys appear in all of the state and federal courts in our County and many of the government administrative law courts at both the state and federal levels.  
We have three office locations to provide access in north county, midtown, and southeast San Diego. LASSD is also able to provide assistance using video conferencing and other technology-enabled support for those unable to travel.
Mission Statement

The mission of the Legal Aid Society of San Diego is to improve lives by advancing justice through effective, efficient and vigorous legal advocacy, outreach and education.
Vision Statement

A San Diego County where all people enjoy equity and equality allowing them to live and thrive because of our efforts.
Who We Are

The Legal Aid Society of San Diego is a proud, committed and compassionate group of people dedicated to providing equal access to justice for poor people through aggressive, quality legal services.  As legal advocates we will redress our clients' legal problems, empower our clients to access and effectively participate within the legal, governmental and social systems and encourage self-empowerment in the fight against poverty and injustice.
We are dedicated to using our resources in a way that safeguards the legal rights of our clients and respects their human dignity.
We make a personal commitment to ourselves, to each other, to our clients and to our community to work as a cohesive creative unit to maximize our strength, our power and our effectiveness.
Justice Begins Here
The Executive Management Team of the Legal Aid Society of San Diego
Joanne L. Franciscus, CEO/Executive Director/Chief Counsel
Daniel Benson, Managing Attorney
Kris Jacobs, Managing Attorney
Sergio Valenzuela, Chief Fiscal Officer
Lorena Slomanson, Director of Development
Pamela Ross, Human Resources Director
Administrative Office
110 S. Euclid Avenue
San Diego, CA 92114
It was a noteworthy time to be practicing law in San Diego.  Edgar Luce was the City Prosecutor.  Eugene Daney was President of the Bar Association and was also general counsel for the Panama California Exposition taking place at City Park, later known as Balboa Park.  And Captain William Paxton Cane had hung out his shingle at the Union Office Building on Third and Broadway.
A young attorney was also practicing law.  A graduate of Stanford Law School, DeWitt C. Mitchell was admitted to the Bar in 1911.
Pulled by a patriotic duty to fight for his country, he was pulled by another idea -- his dream of creating the office of public attorney.
In writing his will one year before entering the Army Air Corps, Mitchell set forth his vision of the public attorney…All persons who shall apply to the public attorney for assistance and who shall appear in need and without funds to employ an attorney, the public attorney shall prosecute or defend their rights and give them legal aid…
While on active duty in San Antonio, Texas, DeWitt C. Mitchell died of pneumonia on May 17, 1918.  He was 34.  The Armistice would be signed six months later.  His vision of Legal Aid would become a reality in a year.
First National Bank of San Diego administered the Mitchell trust of $20,000 to fund the position of public attorney.  And the San Diego Bar Association conducted a competitive written examination among local attorneys to select the first public attorney.  P.A. Whitacre became the first.  The year was 1919.
A succession of prominent attorneys served the prescribed one-year term as public attorney including former Superior Court Judge John A. Hewicker, Municipal Court Judge Clarance Terry, Deputy County Counsel Duane J. Carnes, T.T. Crittenden, Wood F. Worcester, Cleveland Smith, John C. Thompson, Robert A. Estes, Ben Weissman, Alec Cory and U.S. District Court Judge Howard Turrentine.
In 1953, the Legal Aid Society of San Diego was incorporated.  Among the original board members were Edgar Luce, Ferdinand T. Fletcher, Richard K. Kahle, Olney R. Thorn, Duane J. Carnes, Gerald C. Thomas, Peggy S. Holliday, Renwick Thompson, Leon W. Scales, David H. Thompson, Charles E. Karpinski, John M. Cranston, Maurice James, Barbara Cory and Leroy Wright.
Today, our annual budget has grown to $22 million.  We have 174 staff members, including 74 attorneys and 57 advocates, all working on specialized teams in the substantive priority areas of housing and community development, health, welfare, immigration law, consumer protection law, family law, and SSI advocacy.  In addition, our pro bono team provides volunteer opportunities in all of these substantive areas, as well as tax, conservatorships, and domestic violence.  Other volunteer opportunities are available through our various court centered partnership clinics.
To this day, on the letterhead of the Legal Aid Society of San Diego, are the words "Office of the Public Attorney" and all of us are extremely proud to be part of the legacy of the dream of DeWitt C. Mitchell.
Consumer Center for Health Education and Advocacy (CCHEA)

In 1998-99, the County of San Diego decided to establish a health consumer center. The County chose the Legal Aid Society to be the site for this new Center. With this funding and matching funds from The California Endowment (TCE), the Consumer Center for Health Education & Advocacy (CCHEA), a program of the Legal Aid Society of San Diego, was born. The Center continues to be supported by the County and TCE and also has funding partnerships with California Department of Managed Care (DMHC), California Department of Healthcare Services (DHCS) and California's new Health Benefit Exchange (Covered California).  CCHEA is a partner of the HealthCare Alliance (HCA), a coalition of eleven California legal aid programs providing healthcare access services to California consumers. CCHEA is the statewide coordinator for all of these consumer services.
Our mission:
Educate, assist and empower San Diegans to become and remain healthy.
Legal Aid in the News

The Legal Aid Society of San Diego Mourns the Passing of its Longtime Executive Director, Gregory Evans Knoll
San Diego's proposed renter protections would slightly exceed current statewide law
By Richard Allyn, CBS 8, April 19, 2023
The Risks Of Energy Efficient Loans
By Amita Sharma, KPBS Midday Edition, November 28, 2018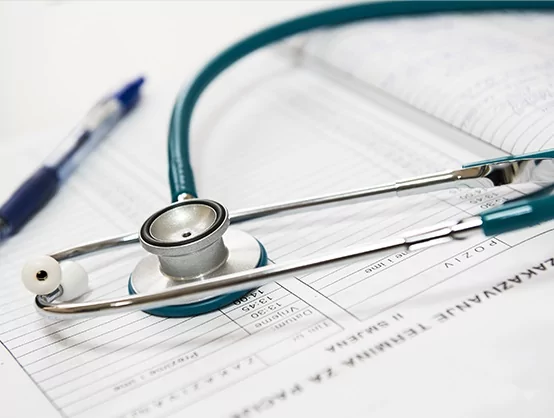 Computer glitches and human error still causing insurance headaches for Californians
By By Bernard J. Wolfson, Kaiser Health News, June 2, 2022